Projects
Projects I'm working on or shipped already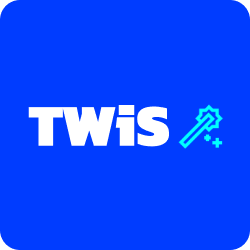 TWiS - The winner is
You can use TWiS.io to select random winners from Instagram comments or mentions in your Business profiles.
Date of launch: 2019. 05. (built in March)
👉 TWiS.io

CreativeDEVjobs
CretiveDEVjobs came to life to become the number one job listing site for developers with a creative mind.
I believe that there are a huge amount of developers who like to use not just the algorithmical but also the creative part of their brain.
Date of launch: 2019. 05. (built in April)
👉 CreativeDEVjobs.com

HashtagCalendar
The main purpose of HashtagCalendar is to provide some inspiration for small businesses or individuals when they want to create some content on Instagram but have no idea what that should be about.
HashtagCalendar provides daily and holiday hashtag suggestions with a short description and other suggested hashtags.
Date of launch: 2019. 01.
👉 TheHashtagCalendar.com